At IBM, I design for environments where multiple people come together in a physical space to interact with one another and with one or more intelligent agents. I explore how ambient elements of the environment such as lighting, music, and images can affect the quality of meetings, people's attitudes, and the decisions made. An example is a 'zen garden' to relieve stress during a meeting or an 'inspiration' state to spark creativity.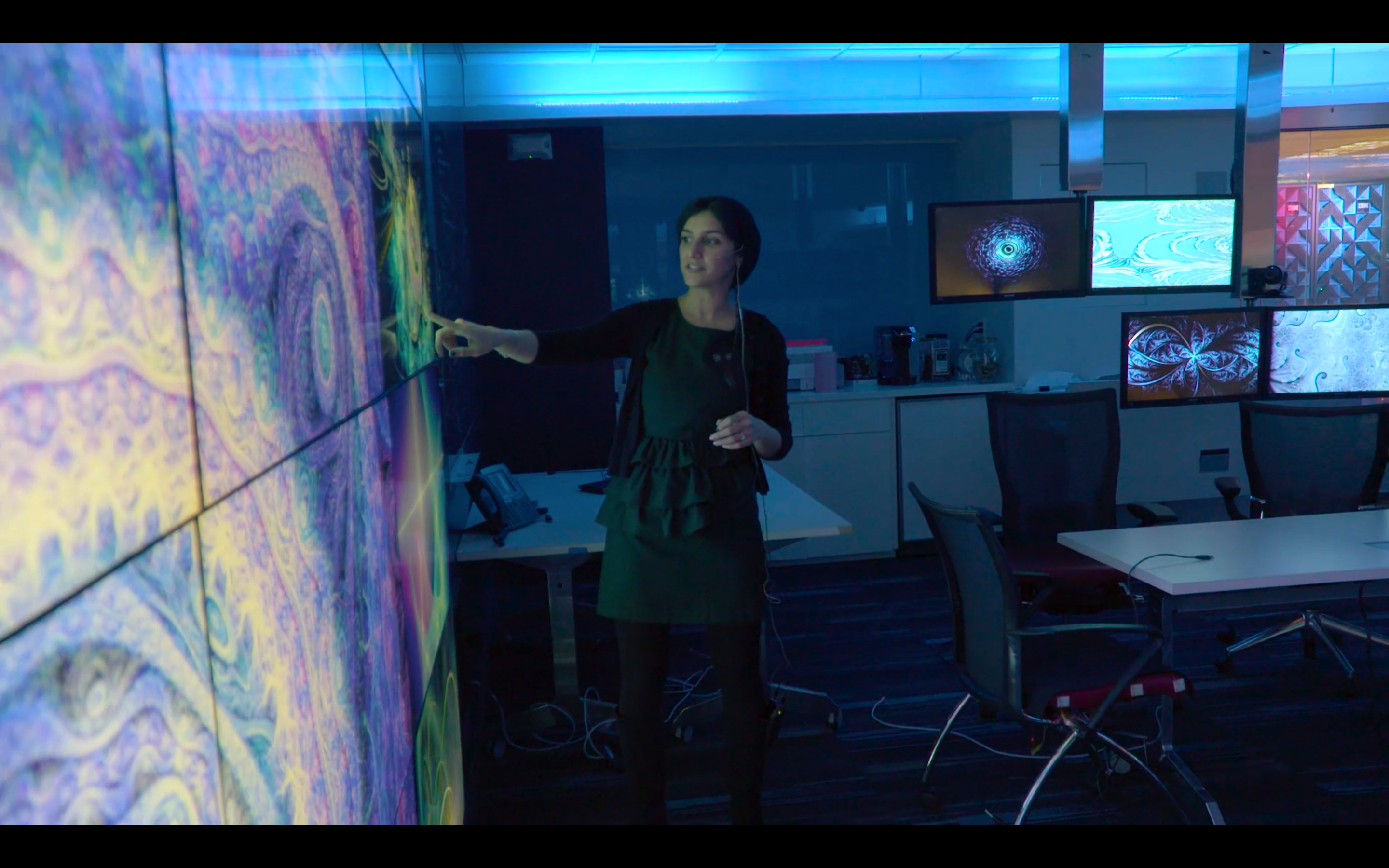 I've been exploring how instrumenting the surrounding objects that we love and use in our daily life with sensors and actuators can lead to making cool things happen. We call these 'cognitive objects'.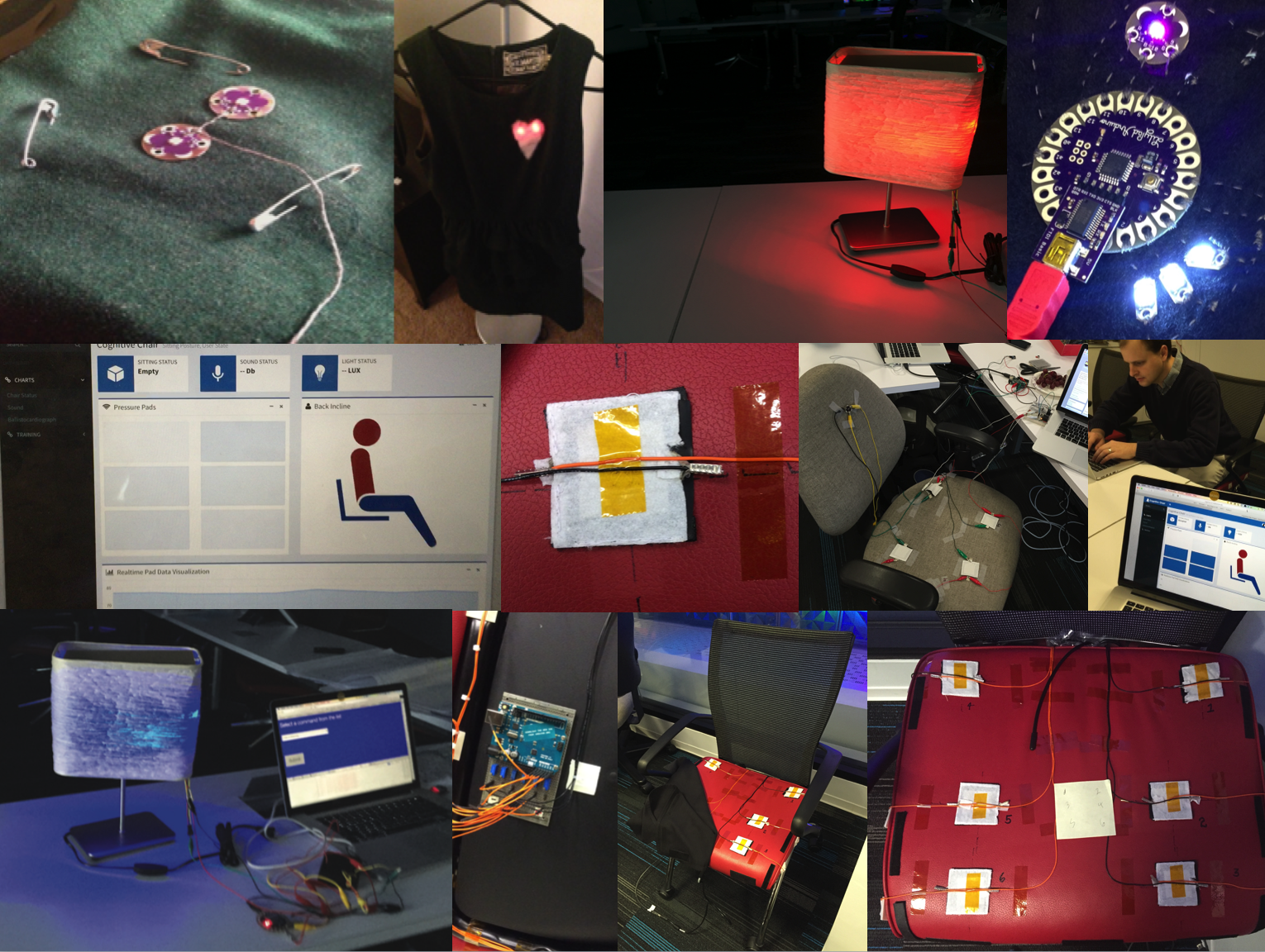 Before joining IBM, I was a User Experience designer at multiple startup/mid-size firms.
My PhD dissertation was about designing for collaborative environments. Some of my designs were featured at the Oxford handbook of Cognitive Engineering.

After my PhD, I attended the Ontario College of Art and Design, where I explored wearable media as the future generation of interactive technologies. An example is a connected dress that receives messages from Twitter, or a scarf that can send out a message to your partner when you are ready to leave your office. Here is a video if you want to see how I knitted my scarf.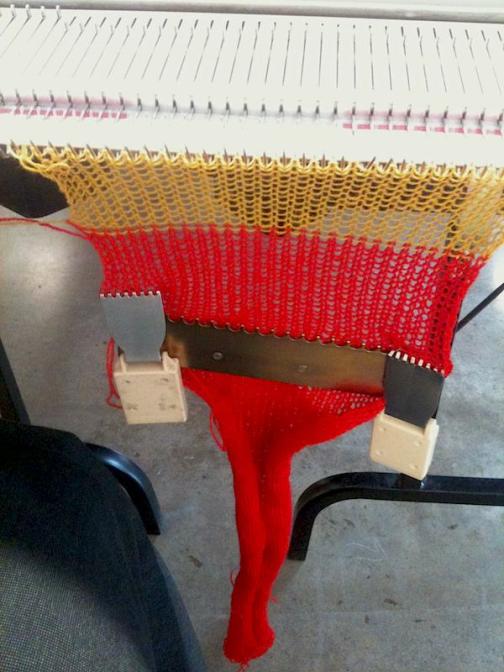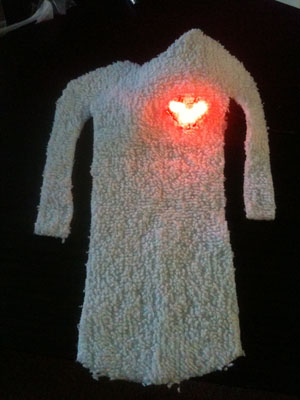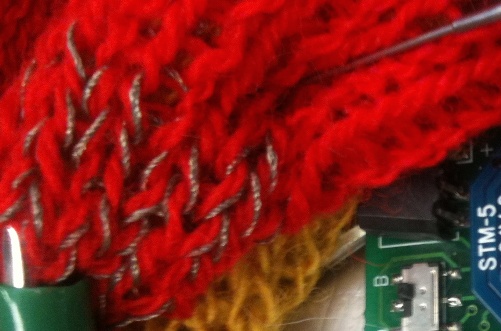 A different example is making pressure sensors with conductive fabric and velostat. This video and also this one show a demonstration of how to do this.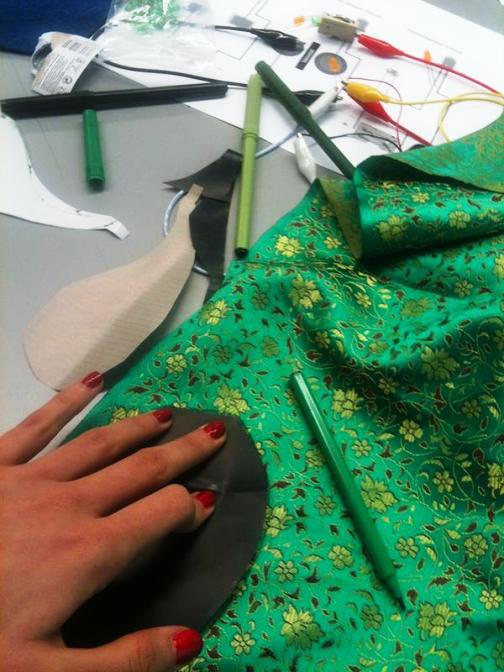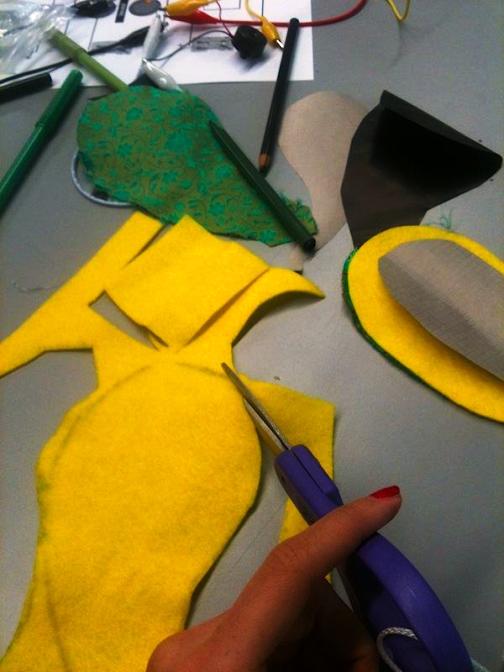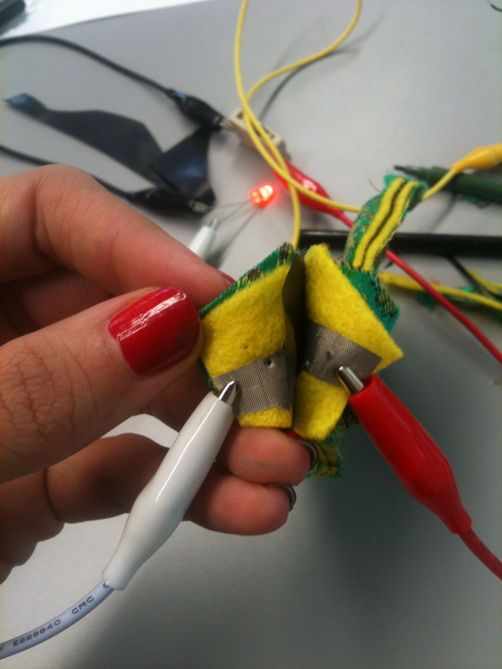 Other examples are needle felting [1 , 2, 3] and fiber-optic threads. [video ].